Cathy Paine, M.A., GCFT

Guild Certified Feldenkrais Teacher® 

East Norwalk, Connecticut 

203-939-8289

Scheduling

Please call or email  to book an appointment or a consultation.  I will return  your voicemail/email as quickly as possible within 24 hours!

Fees (effective September 1, 2016)

Consultation (first time clients): $90

Single sessions: $90

Series of 5 sessions: $375 (save $75)

Ongoing ATM students: $65

NOTE: I am also available for some in-home private sessions - 
contact me
 for details.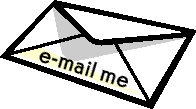 Feldenkrais®, Feldenkrais Method®, Awareness Through Movement® and Functional Integration® 

are registered service marks of the Feldenkrais Guild® of North America.